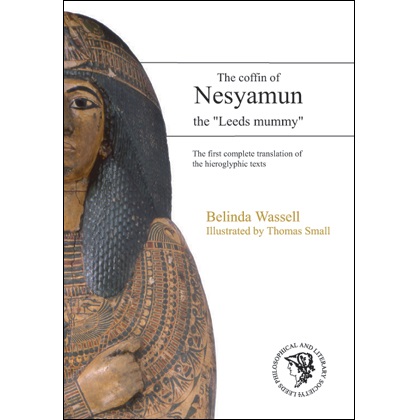 'Pharaoh: King of Egypt': Touring British Museum exhibition at Leeds City Museum.
2012
To coincide with the opening of the British Museum touring exhibition 'Pharoah: King of Egypt' at the Leeds City Museum, the Leeds Philosophical & Literary Society are producing a fresh edition of their book "The Coffin of Nesyamun: the 'Leeds Mummy'".
This was typeset and illustrated by Thomas Small and will be accompanied, in due course, by a digital interactive that is being produced by ourselves. Find out more here.