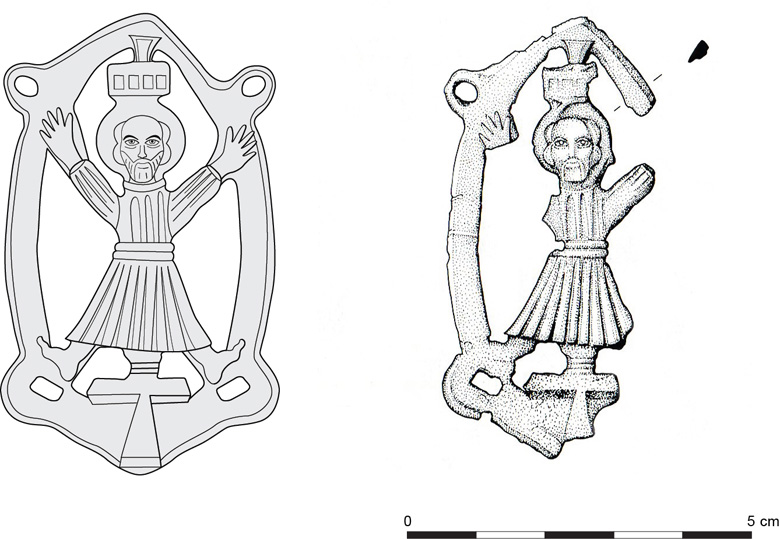 Teaching session at Longniddry Primary School.
Spring 2020
I was invited to speak about Medieval Pilgrimage to year 3/4 pupils at Longniddry Primary. I gave a short illustrated talk about the nature of pilgrimage, specifically focusing on the cult of St Andrew. The pupils could then make their own pilgrim badge of St Andrew: The image to the left shows a reconstruction illustration alongside a drawing of the original artefact. The children could also play a roll-and-move board game in which they assumed the role of pilgrims journeying to from the British Isles, across Europe, to Jerusalem. In addition, they could both assemble, colour and design a variety of patterns for tiles which would have decorated medieval places of worship, such as St Andrew's cathedral. The Firth of Forth featured important staging posts for pilgrims travelling north to St Andrews, having the ports of both Queensferry and North Berwick on its south shore. Also of interest was the fact that the only medieval tile kiln found in Scotland was similarly located nearby in North Berwick.
The children, aged between 7-8, enjoyed the talk and various activities that they could immerse themselves in.
Worksheet: Medieval pilgrim badge
Click here for the Feature Archive