Compass Point: North Berwick Harbour
Spring 2023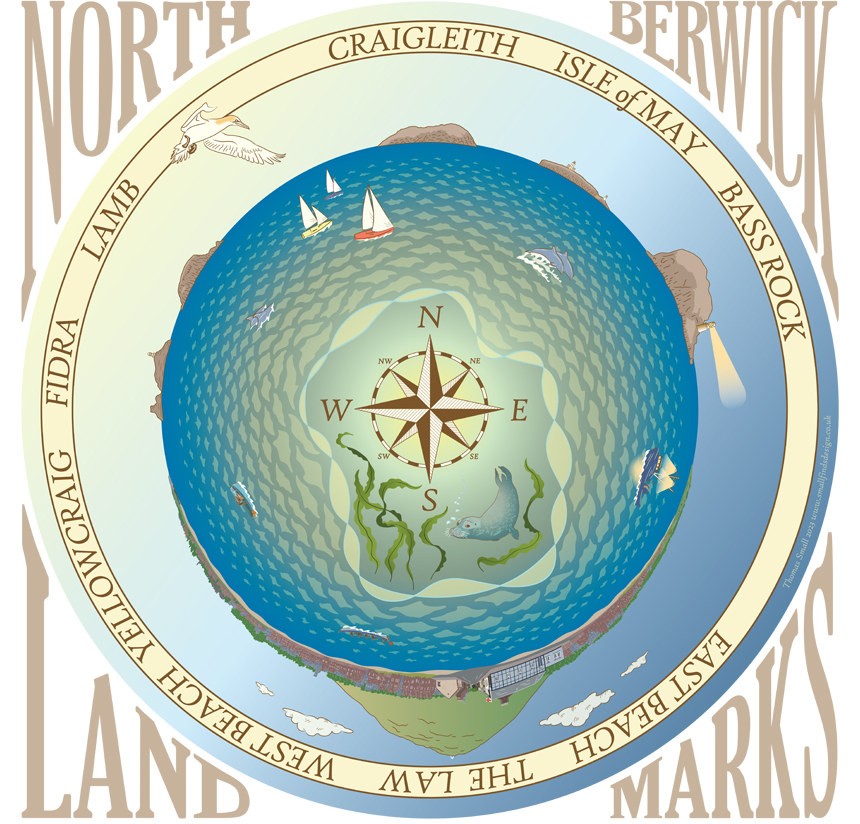 (Actual size: 52.5cm x 52.5cm)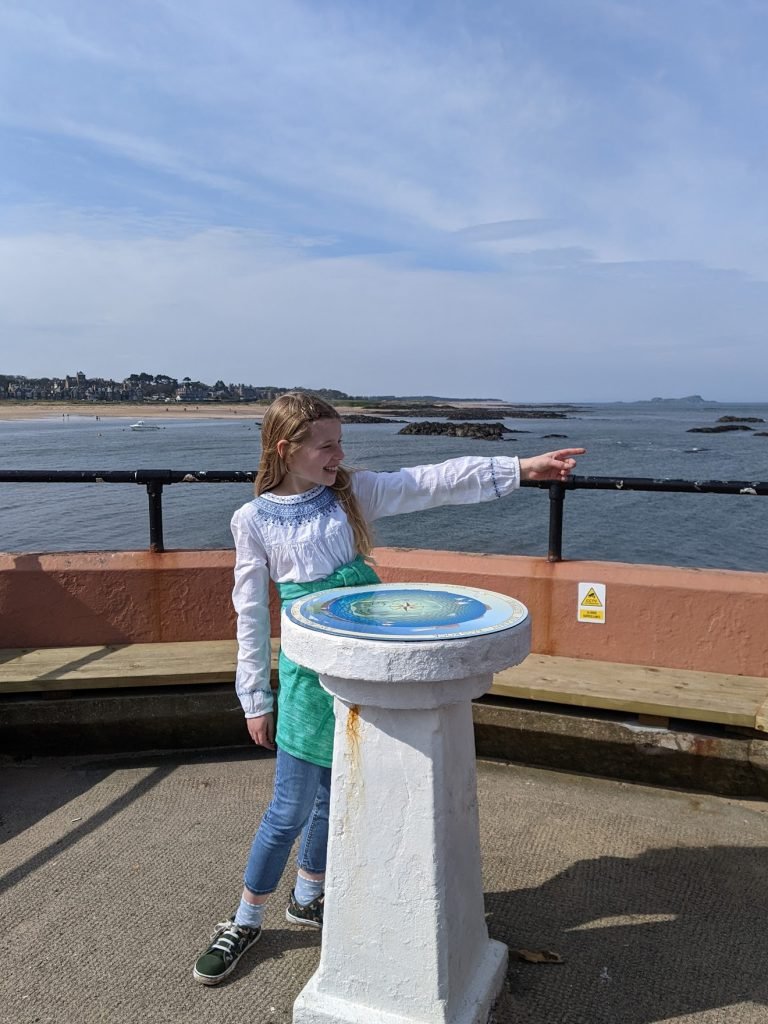 I was commissioned by the North Berwick Harbour Trust to produce a Compass Point to be sited to the north of the harbour, as part of their ongoing maintenance and improvement of the area. The purpose of the illustration was to allow visitors to readily identify the names of the islands – including the internationally famous Bass Rock – and other local landmarks.
Whilst the main focus is on the landmarks and their respective names, I was able to introduce pictorial representations of local wildlife and various boating activities. This was set within a 360 degree landscape which shows North Berwick with an exaggerated perspective, and a textured seascape that recedes towards the horizon. My hope is that the finished product will provide an interesting and engaging talking point for both locals and tourists alike.
The illustration was printed on vinyl and mounted on an aluminium disc. I assisted with the installation of the Compass Point which involved mounting the disc on a pre-existing pedestal using a robust all-weather sealant, and compressing the disc using vices.
If you are interested in purchasing artwork based on this design, please do get in touch.
"My latest project with Tom was the design of a 'compass point' to be installed on a plinth at the viewpoint in North Berwick harbour. This was commissioned by North Berwick Harbour Trust. The functional part of the plaque is to accurately show visitors the location and names of the many islands which can be seen from the viewpoint. The illustrative part of the plaque is to show the recreational aspects , commercial activities and the local wildlife, all within the functionality of the plaque. Tom rose to the challenge of technical accuracy and artistic expression and the result is an impressive plaque , 525mm in diameter which has been widely admired."
Dr Hugh MacKenzie, Trustee
North Berwick Harbour Trust.