Education pack for Haddington History Society
Summer 2022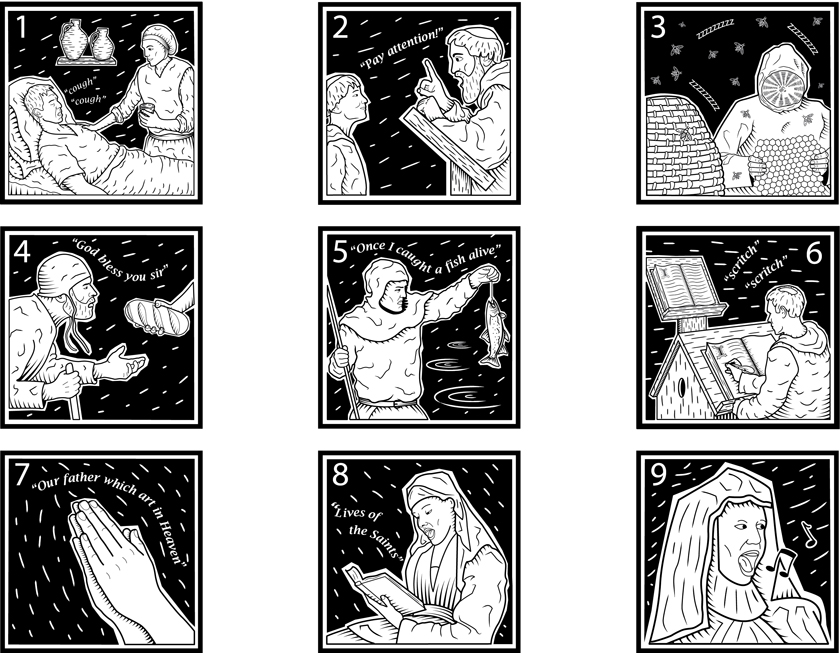 I was asked to provide images of a variety of medieval activities by the Haddington History Society. These would be part of an education pack for local schools about life in a medieval monastery, available for download now.
It was stipulated that the images should be in black and white, so as to avoid expensive colour printing and photo-copying.
I opted for a black and white 'wood-cut' style that would reflect the era under discussion. I assembled these images in Adobe Illustrator, developing two brushes specifically for the task, which would emulate the physical tools used to create such images.
Caring for the sick.
Teaching.
Bee keeping.
Alms to the poor.
Fishing.
Copying books.
Praying.
Reading aloud.
Singing.
Click here for the Feature Archive